We provide a wide range of supplies for every application, budget, environment, and industry. With Avery Dennison Supplies Solutions, you get:
27 presses up to 20" wide and 8 colors
Flexo and digital 4-color process
Leading-edge R&D and manufacturing capabilities
Supplies technology department (chemists, engineers, technicians)
Supplies and product evaluation test labs
Application-specific and innovative solutions
Industry-leading RFID tags and labels
Standard and custom materials and adhesive combinations
Core sizes for handheld, mobile, desktop and tabletop printers
Sustainable solutions like EcoCapacity+™ thin liner labels
Extensive tamper-evident options and solutions
Pattern adhesive deadening
Unique placement of multi-color direct thermal coating
State-of-the-art prepress
Variable packaging: rolls, fanfold or sheets
Convenience packaging that includes ribbons
ISO 9001 Certification
Blanket and Demand Agreement programs
RFID Supplies
Avery Dennison is a global leader in RFID technology, producing a full range of RFID labels and tags to run through your RFID printer, regardless of brand. We create labeling supplies solutions that allow you to run your business more efficiently, and offer blank and preprinted options in a variety of constructions and adhesives.
Supported by our RFID label laboratory, RFID and materials experts and the industry's best service organization to assure you of a solution that works now and in the future.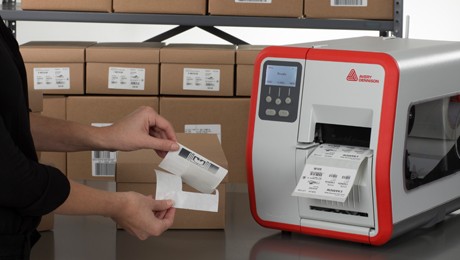 The Avery Dennison Edge
When customers incorporate Avery Dennison solutions into their printing and labeling operations, they're assured the latest innovations and best quality, expert and committed support, and real cost-savings.
Extensive manufacturing capabilities, including:
- 30+ presses up to 18" wide and 8 colors
- RFID
- UV
- Flexographic and digital 4C Process
Leading-edge R&D
Supplies and product evaluation test labs
Recognized leader in printer and supplies integration
Products are fully tested to ensure customer quality
ISO 9001 certification
State-of-the-art prepress
Standard and custom programs, including Blankets and Inventory Management